Published in the UK © 2018 Scientific Press Ltd.

To see all the articles in full follow
the link to the Wiley InterScience
site.
Contents of Vol. 38, 2015
Vol. 38, no. 4, October 2015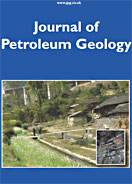 • Source-rock maturity, hydrocarbon potential and oil – source-rock correlation in well Shorish-1, Erbil Province, Kurdistan Region, Iraq
R. F. Sachsenhofer (Leoben University, Austria), A. Bechtel, R. Gratzer and T. M. Rainer view abstract
• The nature and origin of authigenic chlorite and related cements in Oligo-Miocene reservoir sandstones, Tapti gas fields, Surat Depression, Offshore Western India
J. M. Huggett (Petroclays), S. D. Burley, F. J. Longstaffe, S. Saha and M. Oates view abstract
• The Lower Cambrian Niutitang Formation at Yangtiao (Guizhou, SW China): organic matter enrichment, source rock potential, and hydrothermal influences
Z. H. Liu (China Univ Geosciences, Wuhan), X.G. Zhuang, G.E. Teng, X.M. Xie, L.M. Yin, L.Z. Bian, Q.L. Feng, and T. J. Algeo view abstract
• Petroleum geology and hydrocarbon potential of the Guban Basin, northern Somaliland
M. Y. Ali (Petroleum Institute, Abu Dhabi) view abstract
• Comment: Some thoughts on the influence of pressure and thermal history assumptions on petroleum systems modelling
A. D. Carr (Advanced Geochemical Systems Ltd) and C. N Uguna
• Reply: E. S. Mahanjane (INP Maputo), D. Franke, R. Lutz, J. Winsemann, A. Erhardt, K. Berglar and C. Reichert
• Index, volume 38, 2015
• International Events
• Cover photograph shows Yangtiao village in SE Guizhou Province, SW China, where the basal Cambrian Niutitang Formation is exposed in low cliffs (the outcrop is located just above the heads of the two co-authors pictured). Shale-chert couplets in the Niutitang Formation and their relationship to submarine hydrothermal processes and organic matter preservation are discussed by Liu et al. in the paper on pp. 411- 432 of this issue. Inset shows interbedded shales and cherts in the lower part of the studied section (hammer for scale).

Vol. 38, no. 3, July 2015
Thematic issue: guest editor Avraam Zelilidis (Patras University)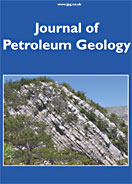 • Introduction: Adriatic and Ionian Seas – proven petroleum systems and future prospects
by A. Zelilidis (University of Patras) and A.G. Maravelis view abstract
• Oil and gas in the Adriatic foreland, Italy
F. Cazzini (Eni, Italy), O. Dal Zotto, R. Fantoni, M. Ghielmi, P. Ronchi and P. Scotti view abstract
• Stratigraphy and petroleum geology of the Croatian part of the Adriatic Basin
J. Velić (Universitry of Zagreb), T. Malvić, M. Cvetković and I. Velić view abstract
• Petroleum geology and hydrocarbon potential of the Adriatic Basin, offshore Croatia
R. Wrigley (Spectrum), N. Hodgson and P. Esestime view abstract
• Hydrocarbon exploration potential of Montenegro – a brief review
Z. Bega (OM Petrom Bucharest) view abstract
• An overview of the petroleum systems in the Ionian Zone, onshore NW Greece and Albania
A. Zelilidis (University of Patras), A. G. Maravelis, P. Tserolas and P. A. Konstantopoulos view abstract
• International Events
• Cover photograph shows the Grabar ridge (1200 m) in the Paklenica National Park in the Velebit Mountains, Croatia. The ridge is composed of alternating platform carbonates (grey to dark grey mudstones to skeletal wackestones) and brownish dolomites of the Lower Jurassic (Hettangian) part of the Mali Alan Formation of the Adriatic Carbonate Platform. The stratigraphy and petroleum geology of the Croatian part of the Adriatic Basin is considered in the paper by Velić et al. on pp. 281-300 of this issue. Photograph by Ivo Velić.
Vol. 38, no. 2, April 2015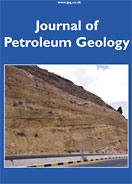 • Biomarker characteristics of potential source rocks in the Jabal Nafusah area, NW Libya: Petroleum systems significance
A. Abohajar (Fugro Rovtech Libya), R. Littke, J. Schwarzbauer, P. Weniger and D. R. D. Boote view abstract
• Hydrocarbon potential of Upper Cretaceous marine source rocks in the Termit Basin, Niger
Bang Liu (PetroChina, Beijing), Lunkun Wan, Fengjun Mao, Jiguo Liu, Mingsheng Lü and Yuhua Wang view abstract
• Determining hydraulic flow units using a hybrid neural network and multi-resolution graph-based clustering method: Case study from South Pars gasfield, Iran
M. Nouri-Taleghani (University of Tehran), A. Kadkhodaie-llkhchi and and M. Karimi-Khaledi view abstract
• Crude oil geochemistry and source rock potential of the Upper Cretaceous – Eocene succession in the Belayim Oilfields, Central Gulf of Suez, Egypt
W. Sh. El Diasty (Mansoura University, Egypt), S.Y. El Beialy, A. R. Mostafa, A. A. Abo Ghonaim and K. E. Peters view abstract
Diagenetic alterations and reservoir quality evolution of Lower Cretaceous fl uvial sandstones: Nubian Formation, Sirt Basin, North-Central Libya
F. El-Khatri (Libyan Petroleum Institute), M.A.K. El-Ghali, H. Mansurbeg, S. Morad, N. Ogle and R.M. Kalin view abstract
• International Events
• Cover photograph shows the angular unconformity between the Lower Albian Kiklah Formation and the Uppermost Albian – Cenomanian Sidi as Sid Formation in a cutting on the Gharyan – Tripoli highway, near Bughilan (Jabal Nafusah, NW Libya). The unconformity may represent a phase of increased subsidence along the fl anks of the Sabratha Basin. Potential source rocks in the Jabal Nafusah area are discussed in the paper by Abohajar et al. on pp. 119–156 of this issue. Photograph by Stéphane Bodin.
• Acknowledgements: JPG thanks the following for financial support of this issue of the Journal:
Lynx Information Systems Ltd, RWTH Aachen University and Fugro-Rovtech Ltd.
Vol. 38, no. 1, January 2015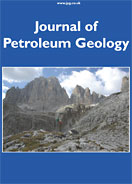 • A new model for the formation of dolomite in the Triassic Dolomites, northern Italy
W. Blendinger (University of Clausthal), S. Lohmeier, A. Bertini, E. Meißner and C.-D. Sattler view abstract
• The effect of basement fault reactivation on the Triassic – Recent geology of Kurdistan, North Iraq
C. M. Burberry (University of Nebraska-Lincoln) view abstract
• Shale-gas potential of the mid-Carboniferous Bowland-Hodder unit in the Cleveland Basin (Yorkshire), Central Britain
M. Słowakiewicz (University of Bristol), Maurice E. Tucker, C. H. Vane,
R. Harding, A. Collins and R. D. Pancost view abstract
• Triassic – Quaternary sequence stratigraphy of the Tarfaya Basin (Moroccan Atlantic): structural evolution, eustasy and sedimentation
L. El Jorfi (University of Tübingen), M. P. Süss, T. Aigner and N. Mhammdi view abstract
• Diagenesis of tight-gas sandstones in the Lower Cretaceous Denglouku Formation, Songliao Basin, NE China: implications for reservoir quality
Penghui Zhang (Beijing Normal University), Yong Il Lee and Jinliang Zhang view abstract
• Cover photograph shows Cima Canali (2900 m), a peak in the Pale di San Martino in the Dolomite Mountains of northern Italy. Cima Canali is composed of poorly-stratified Middle Triassic dolomite; rocks in the Vallon (valley) delle Lede (2250 m) in the foreground consist of bedded platform dolomite with thin "cycle caps" which weather to form recessive ledges. The origin of the dolomite in the Pale di San Martino area is considered in the paper by Blendinger et al. on pp. 5 - 36 of this issue. Photograph by Stephanie Lohmeier.