To see all the articles in full click here for the Wiley Online Library
Contents of Vol. 41, 2018
Vol. 41, no 3, July 2018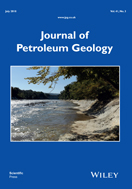 Thematic issue: Paratethys petroleum systems
Guest Editors: D. R. D. Boote, R F. Sachsenhofer and G. Tari
Paratethyan petroleum source rocks: an overview
R. F. Sachsenhofer (Montanuniversitaet Leoben, Austria) et al. view abstract
Petroleum provinces of the Paratethyan region
D.R.D Boote (Consultant, London), R.F. Sachsenhofer, G. Tari and D. Arbouille view abstract
Petroleum systems in the Austrian sector of the North Alpine Foreland Basin: an overview
D. Gross (Montanuniversitaet Leoben, Austria) et al. view abstract
The geochemical characteristics of the Oligocene – Lower Miocene Menilite Formation in the Polish and Ukrainian Outer Carpathians: a review
P. Kosakowski (AGH University, Krakow) et al. view abstract
Petroleum charge and migration in the Black Sea: insights from oil and source rock geochemistry
J. Mayer (OMV Exploration & Production, Vienna) et al. view abstract
3D basin modelling of Oligocene – Miocene Maikop source rocks offshore Romania and in the western Black Sea
R. Olaru (OMV Petrom, Bucharest) et al. view abstract
Eocene and Oligo-Miocene source rocks in the Rioni and Kura Basins of Georgia: depositional environment and petroleum potential
M. Pupp (Montanuniversitaet Leoben, Austria) et al. view abstract
Organic geochemical evaluation of potential Cenozoic source rocks in the Moghan Basin, NW Iran: implications for hydrocarbon exploration
M. Mirshahani (RIPI, Tehran), H. Bahrami, M. Rashidi, E. Tarhandeh and B. Khani view abstract
Extended Abstract: Re-Os geochronology and chemo-stratigraphy of the Maikop Series source rocks of Eastern Azerbaijan
A. M. Washburn (Brigham Young University, UT, USA) et al. view abstract
The cover photo shows Eocene marls of the Kuma Formation in the banks of the Belaya River, western North Caucasus (Russia). The Kuma Formation is a major source rock in the Eastern Paratethys. Photo by Michael Morton (Leicester University).
Vol. 41, no 2, April 2018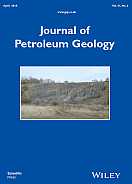 Geochemical evaluation of crude oils from the Caracara and Tiple areas, Eastern Llanos Basin, Colombia: Palaeo biodegradation and oil mixing
N. Esquinas (

Universidad de Huelva, Spain

), G. Márquez, A. Permanyer and J.R. Gallego view abstract
A review of the coaly source rocks and generated petroleums in the Danish North Sea: an under-explored Middle Jurassic petroleum system?
H. I. Petersen and M. Hertle (

Maersk Oil, Denmark

) view abstract
Facies heterogeneities in a ramp carbonate reservoir analogue: A new high-resolution approach for 3D facies modelling
A. Petrovic (

University of Tuebingen

), T. Aigner and M. Pontiggia view abstract
2D basin modelling in the eastern Variscan fold belt (Czech Republic): Influence of thrusting on patterns of thermal maturation
P. Jirman (

Masaryk University, Brno, Czech Republic

), E. Geršlová, J. Kalvoda and R. Melichar view abstract
Petroleum systems of Lebanon: an update and review
R. Ghalayini (

Consultant

), F. H. Nader, S. Bou Daher, N. Hawie and W. E. Chbat view abstract
International Events
Cover photograph shows a quarry wall near Bílovec in the Nízký Jeseník Mountains in the external Variscides, NE Czech Republic. Exposed rocks are composed of synorogenic flysch of the Tournaisian Hradec-Kyjovice Formation including deep-marine greywackes, siltstones and shales which were intensely deformed and shortened during the Variscan orogeny. The thermal maturation history of Variscan flysch in a study area in the NE Czech Republic is considered by Jirman et al. in the paper on pp. 175-188 of this issue. Photo by Marek Slobodník (

Masaryk University

).
Vol. 41, no. 1, January 2018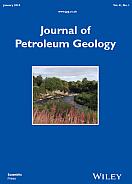 An introduction to the Precambrian petroleum system in the Sankuru-Mbuji-Mayi-Lomami-Lovoy Basin, South-Central Democratic Republic of Congo
F. Delpomdor (

Illinois State Geological Survey

), S. Bonneville, K. Baert and A. Préat view abstract
Regional 3D modelling of the Permo-Carboniferous Al Khlata Formation in the Rima Area, eastern flank of the South Oman Salt Basin
F. G. Al-Abri (

PDO

), A. P. Heward and I.A. Abbasi view abstract
A stratigraphic review of the Late Callovian to Oxfordian interval, Fisher Bank Basin area (UK Sector, Central North Sea)
S. Duxbury (

Duxbury Stratigraphic Consultants, UK

) and M. Vieira (

Shell UK

) view abstract
Presence of natural gas in basinal facies of the Zechstein Limestone in a copper mine in SW Poland
A. Poszytek (

University of Warsaw

), L. Dudek and R. Rozek view abstract
Burial and thermal history modelling of the Ediacaran succession in western and SW Ukraine and Moldova
N. Radkovets (

Institute of Geology and Geochemistry of Combustible Minerals, Academy of Sciences, Ukraine

), P. Kosakowski, J. Rauball and A. Zakrzewski view abstract
International Events
The cover photograph shows an outcrop of the Callovian to Oxfordian Clynekirkton Sandstone Formation in the banks of the River Brora near the northern coast of the Moray Firth (NE Scotland). The photograph was taken close to a shaft leading into the now disused Brora Colliery, the most northerly coal mine in the UK. Onshore Middle to Upper Jurassic rocks of the Moray Firth provide important analogues for reservoir rocks in the Central North Sea, as discussed by Duxbury and Vieira in the paper on pp. 47-65 of this issue. Photo by Andrew J. Bloodworth (

British Geological Survey

).