To see all the articles in full click here for the Wiley Online Library
Contents of Vol. 37, 2014
Vol. 37, no. 4, October 2014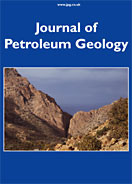 Maturity and petroleum systems modelling in the offshore Zambezi Delta Depression and Angoche basin, Northern Mozambique
E. S. Mahanjane (

INP, Maputo, Mozambique

) D. Franke, R. Lutz, J. Winsemann, A. Ehrhardt, K. Berglar and C. Reichert view abstract
Vertical variations in reservoir geochemistry in a Palaeozoic trap, Embla field, offshore Norway
T. B. Abay (

University of Oslo

), D. A. Karlsen and S. E. Ohm view abstract
World-class Paleogene oil-prone source rocks from a cored lacustrine syn-rift succession, Bach Long Vi island, Song Hong Basin, offshore northern Vietnam
H. I. Petersen (

Maersk Oil

), M. B. W. Fyhn, L. H. Nielsen, H. A. Tuan, C. D. Quang, N. T. Tuyen, P. V. Thang, N. T. Tham, N. K. Oang and I. Abatzis view abstract
Generation and accumulation of hydrocarbons in a deep "buried hill" structure in the Baxian Depression, Bohai Bay Basin, Eastern China
Jin Qiang (

China University of Petroleum, Qingdao

), Zhao Xianzheng, Jin Fengming, Ma Peng, Wang Quan and Wang Jing view abstract
Index volume 37, 2014
International Events
Cover photograph shows a view looking southwards of the gorge at Jebel Banu in the core of the Banu Anticline in the High Zagros fold-and-thrust belt, Kurdistan region of northern Iraq. Houses (bottom left) give a sense of scale. The rock units exposed are part of the Paleocene-Eocene Supersequence and include in the foreground the mixed basinal carbonates and interbedded siliciclastics of the Kolosh/Aaliji Formations. The gorge is cut into a limestone succession dominated by the Eocene Pila Spi Formation together with the underlying Sinjar Formation and overlying Avanah Formation carbonates. The Pila Spi is an important reservoir unit and exploration target in Kurdistan. Photo by Andy Horbury (

Cambridge Carbonates

).
Vol. 37, no. 3, July 2014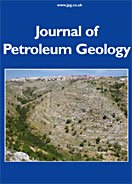 Flow unit characterisation in the Permian-Triassic carbonate reservoir succession at South Pars gasfield, Offshore Iran
A. H. Enayati-Bidgoli (

University of Tehran

), H. Rahimpour-Bonab
and H. Mehrabi view abstract
Depositional facies, pore types and elastic properties of deep-water gravity flow carbonates
A. Hairabian (

Aix-Marseille University

), F. Fournier, J. Borgomano
and S. Nardon view abstract
Porosity preservation due to authigenic chlorite coatings in deeply buried Upper Triassic Xujiahe Formation Sandstones, Sichuan Basin, Western China
Zhi-Xue Sun (

China University of Petroleum Qingdao

) et al. view abstract
In-reservoir fractionation and the accumulation of oil and condensates in the Surma basin, NE Bangladesh
Md. A. Hossain (

Hokkaido University

), N. Suzuki, K. Matsumoto,
R. Sakamoto and N. Takeda view abstract
Sequence stratigraphic analysis of the mid-Cretaceous Mishrif Formation, southern Mesopotamian Basin, Iraq
T. A. Mahdi (

University of Baghdad

) and A. A. M. Aqrawi view abstract
Marking 100 years of petroleum related education at Imperial College
M. Ala (

Imperial College London

) view abstract
International Events
Cover photograph shows an east-west oriented hillside to the south of the town of Monte Sant' Angelo (visible at the top of the photo) in the Gargano Peninsula, SE Italy. Exposed at the surface are lobes of bioclastic carbonates assigned to the Upper Campanian – Maastrichtian Caramanica Formation. The carbonates are the focus of the paper by Hairabian et al. on pp 231-250 of this issue. Photo by A. Hairabian.
Vol. 37, no. 2, April 2014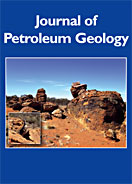 Genetic classification of oil families in the central and southern sectors of the Gulf of Suez, Egypt
W. Sh. El Diasty (

Mansoura University, Egypt

) and K.E. Peters view abstract
The impact of early diagenesis on the reservoir quality of pre-salt (Aptian) sandstones in the Espírito Santo Basin, Eastern Brazil
A. S. G. Carvalho (

Universidade Federal do Rio Grande do Sul

), N. Dani, L. F. De Ros and E. E. Zambonato view abstract
The effects of high pressure on oil-to-gas cracking during laboratory simulation experiments
Chen Zhonghong (

China University of Petroleum, Qingdao

),
Ma Zunjing, Zha Ming, Sha Xiaoyu, Zhang Shouchun and Bao Youshu view abstract
Seismic stratigraphic analysis and structural development of an interpreted upper Cambrian to middle Ordovician sequence in the NW Blantyre Sub-basin, Darling Basin (western New South Wales, Australia)
M. Kh. Khalifa (

University of Malaya

) and K. J. Mills view abstract
Petrophysical characteristics of the Messinian Abu Madi Formation in the Baltim East and North fields, offshore Nile Delta, Egypt
M. I. Abdel-Fattah (

Suez Canal University, Egypt

) view abstract
International Events
Cover. Cover photograph shows Kangaroo Rocks, Churinga Station, far-western New South Wales, Australia (latitude 31° 47' 56''S, longitude 142° 41' 25''E). Medium- to coarse-grained quartz sandstones of the upper Cambrian to middle Ordovician Scropes Range Formation display a low dip to the north. Sedimentary structures include planar to semi-planar bedding, cross-bedding and slumped cross-bedding. Fresh sandstones are white but the outcrop surfaces display reddish iron compounds that characterise the red sands of the desert. See the related paper by Khalifa and Mills on pp. 163-182 of this issue. Photos by Kingsley Mills.
Vol. 37, no. 1, January 2014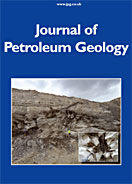 Depositional environment and source-rock characterisation of organic-matter rich upper Santonian – upper Campanian carbonates, northern Lebanon
S. Bou Daher (

RWTH Aachen University

), F. H. Nader, H. Strauss and R. Littke view abstract
Lower Carboniferous shales in the eastern Tauride belt, Southern Turkey: source rock characteristics
R. Kara-Gülbay (

Karadeniz Technical University

), Ö. Sen, S. Korkmaz and I. H. Demirel view abstract
Oil-impregnated flint in Danian chalk in the Tyra field, North Sea Central Graben
F. Jakobsen(

Geological Survey of Denmark and Greenland

), H. Lindgreen and H.P. Nytoft view abstract
3D basin modelling in the Central Persian Gulf, offshore Iran
E. Mohsenian (

University of Leoben

), A. Fathi-Mobarakabad,
R.F. Sachsenhofer and A. Asadi-Eskandar view abstract
Burial and thermal history modelling of the Murzuq and Ghadames Basins (Libya) using the Galo computer programme
Yu. Galushkin (

Moscow State University

), S. Eloghbi and M. Sak view abstract
International Events
Cover. Cover photograph shows organic-rich lime-mudstones of the upper Santonian to lower Maastrichtian Chekka Formation exposed at a quarry in northern Lebanon belonging to Cimenterie Nationale (note geologists for scale). The inset is a zoomed section of the photograph showing bitumen in a fracture (hammer for scale). See the related paper by Bou Daher et al. on pp. 5 – 24 of this issue which considers the organic geochemical characteristics of these rocks. Photo by Samer Bou Daher.